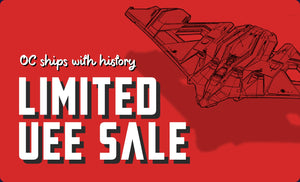 Each ship has its own story
UEE Advocacy officers have been busy catching criminals and impounding their ships. Now it's time to empty our lot and let them go. You might find some blood stains or bullet casings inside, but we guarantee that those ships were inspected and are ready for a new owner! If you are keen on finding out the history of each ship, check out their description!

Get them now before they are gone!