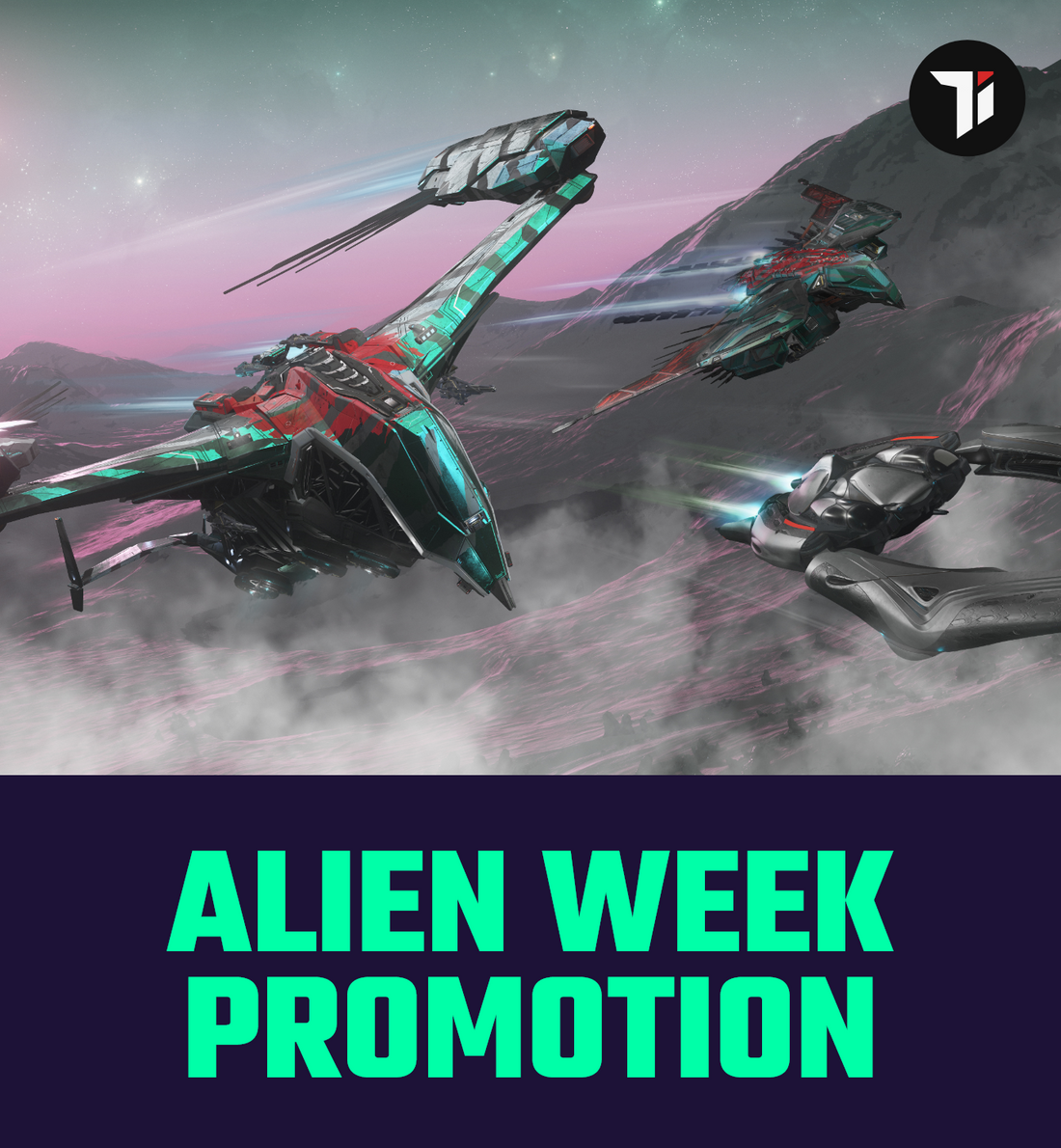 Alien Week Promotion + Alien Ship Guide
As you might already know, Alien Week has begun and we wanted to celebrate it by giving you something extra with each alien ship purchase!

Starting today (June 16th) every person who purchases a Banu Merchantman, Prowler, Railen, Blade, Glaive, Scythe, Defender or San'Tok'Yai will receive a free Aves Armor.




For any other alien ship like Talon, Talon Shrike and Khartu'al we will be adding a free Aves Helmet instead.

We've also assembled couple of special discounted ship packs that you can find by clicking the link below.




For those who are not familiar with the alien ships or simply need some help deciding which alien ship is for you, I've prepared a short alien ships and vehicles guide so that you can choose the most suited alien vessel for yourself or your org. New guides will be released soon.

Read our first, Merchantman guide by clicking the button below